入れ替わりテロ事件から一年後
by KPmouse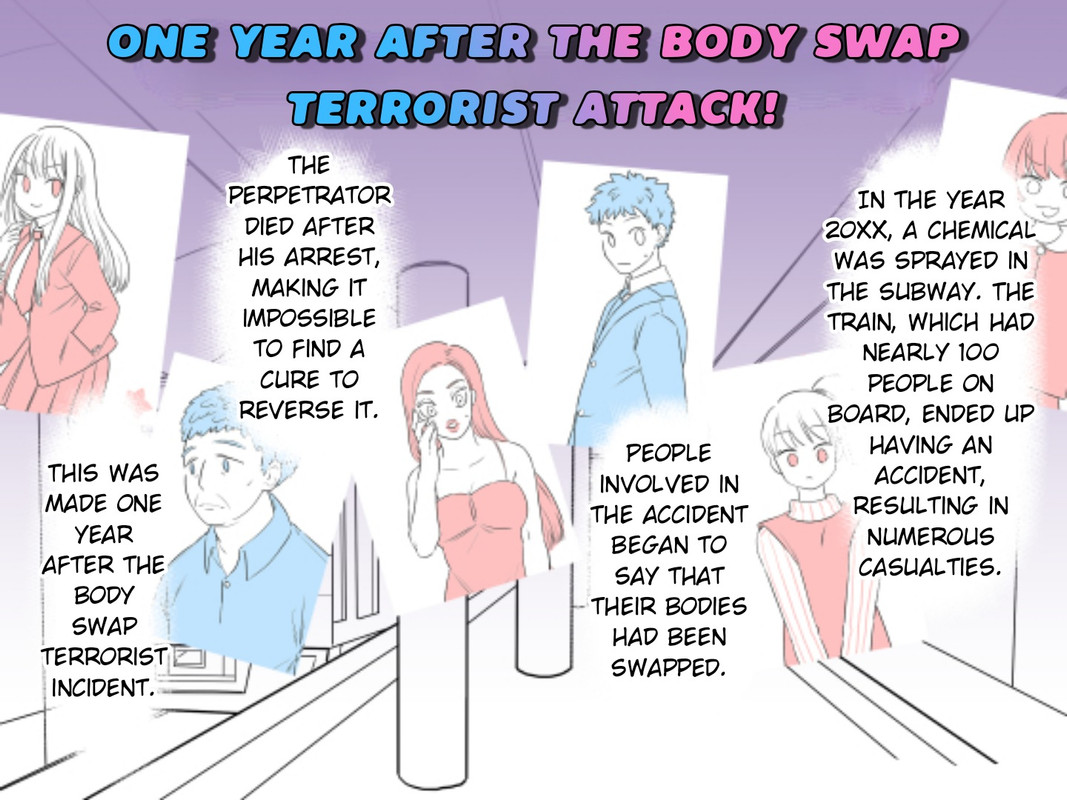 I'm usually not into mangas, but I found this concept interesting, there was some sort of terrorist attack in a japanese metro station that switched people's bodies. And there was all sort of swaps. And the manga tells several stories about people's dealing with their new lifes.
Although you will find a lot of doujins and mangas on this theme, most of then are essentially porn, this one isn't, which I find appealing. It reminds me a little of
"Shishunki Bitter Change"
(manga about a little boy and little girl who switched bodies and now have to learn and adapt to their new lives)
. Anyway, so far there are two volumes, and the author is working on a third one. I couldn't find the second volume translated into English, although it is available to buy it in japanese. But someone translated the first volume into English:
Chapter 01:
https://web.archive.org/web/https://pos ... ry/xQrpVc9
Chapter 02:
https://web.archive.org/web/https://pos ... ry/f9BS8sp
Torrent from both chapters:
magnet:?xt=urn:btih:5d1d77e57bb7643402f37ad7bcb8defe510d5afb&dn=(KPmouse%2c%20Yakikusa%20Yaku)%5d%20One%20year%20after%20body-swap%20terrorism%20incident%20(Chapters%201-2)%20%5bEnglish%5d.zip&tr=udp%3a%2f%2ftracker.openbittorrent.com%3a80&tr=udp%3a%2f%2ftracker.opentrackr.org%3a1337%2fannounce