From November 26-December 3rd, all of my Amazon KDP ebooks are just 99 cents!! You can use
the story sorter
to find what tickles your fancy, as I've got about 40 ebooks with just about every transformation topic you can imagine - weight gain, age progression, muscle growth, gender change, personality/sexuality shifts, and so much more. If you are a longtime fan who has thought about buying, well, now is the time, as these books are usually $3-5.
Here's a picture of the story sorter in action if you haven't tried it yet. Let me know which stories are your favorites!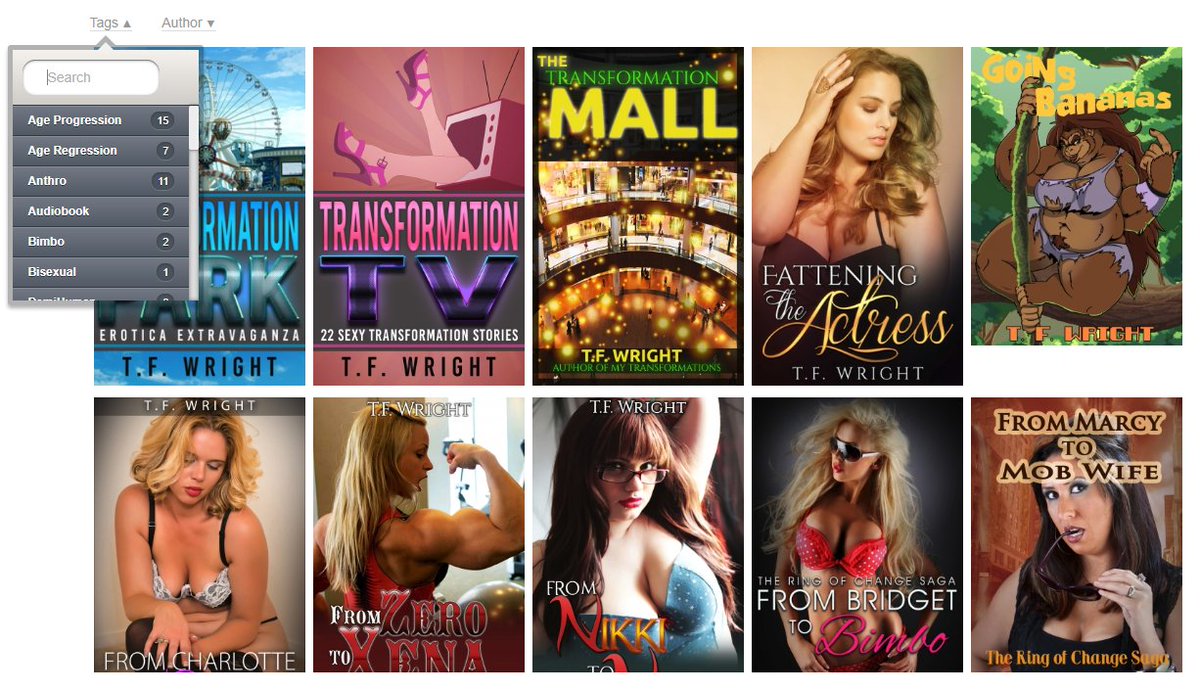 Note: if you do not have a Kindle, you still read Amazon ebooks online through your browser or Amazon's cloud reader.
P.S. A few of my books outside the KDP system (mostly, my illustrated books) are not on sale since they are not Amazon exclusive and only exclusive books can participate in these types of sales. Sorry about that!